Welcome to Cherokee Real Estate
All real estate brokerage activity in the state of Texas is monitored by the Texas Real Estate Commission and governed by the Texas Real Estate License Act. All real estate practitioners must treat their clients (individuals with whom we have a fiduciary relationship and whose best interests we represent) and customers (individuals whom we may assist in the purchase or sale of the property but do not necessarily represent) honestly and fairly to the extent permitted and required by law. As a prospective seller or purchaser of real estate, you should determine what this means to you as a consumer before you enter into a client or customer relationship with any real estate firm.
As members of the National Association of Realtors® (realtor.com), an association of real estate professionals, we are also bound by an internal code of ethics that governs our conduct with the public as well as within our own professional ranks.
Cherokee Real Estate Company, Inc., is committed to adhering to and staying up-to-date with all rules governing our conduct as real estate practitioners.
Voted Best Real Estate Company in 2019
by Reader's of the Jacksonville Progress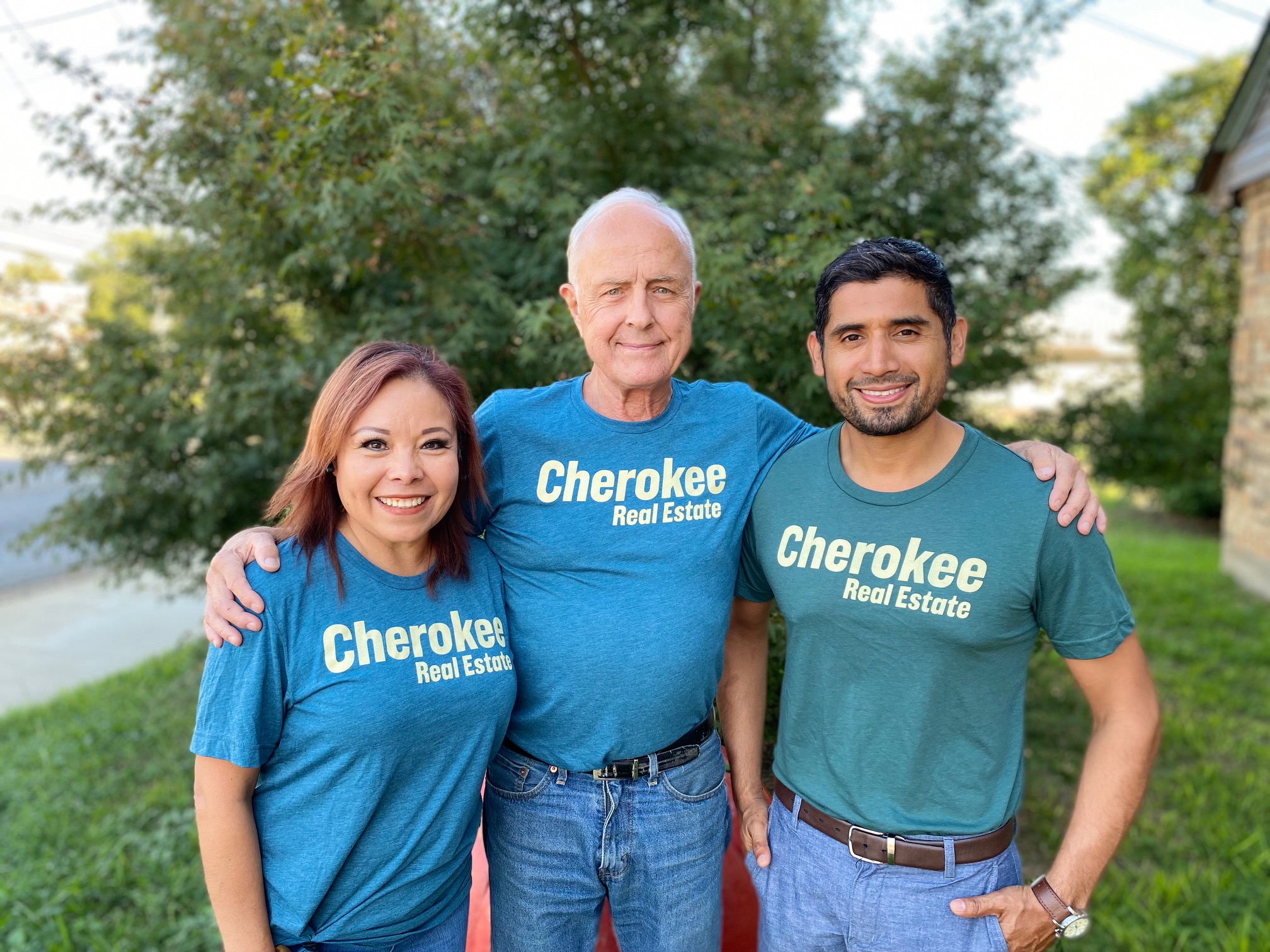 Edna Lozano, Mike McEwen, José Eduardo Posada
Cherokee Real Estate Company, Inc., is a member in good standing of the National Association of Realtors®, the Greater Tyler Association of Realtors® MLS, and the Jacksonville Chamber of Commerce.
With these affiliations, we have at our hands the tools necessary to assist both our clients and customers in the purchase and sale of properties. Because Cherokee County is a large, rural geographic area, Cherokee Real Estate deals in all kinds of real property.